Souls of the Stones Blog Tour Starts Now!
The Souls of the Stones blog tour is kicking off today, starting at Momma Says Read!
Momma asked me a few nifty questions, and you can earn giveaway entries by posting a comment on her tour stop. 
I have so many awesome things planned during this tour. Lots of individual giveaways, plus a tourwide giveway with a super cool awesome really neat bracelet.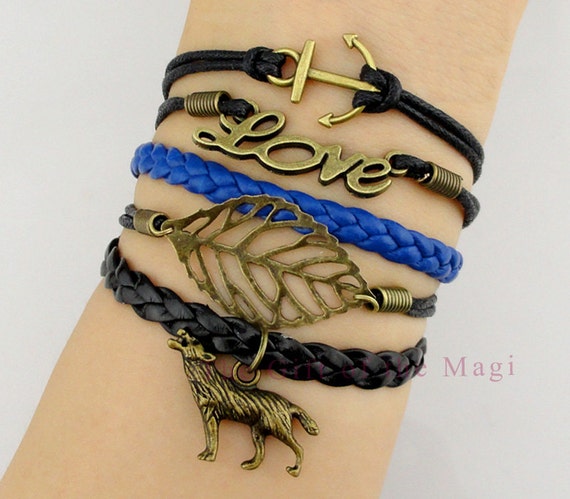 I loved this style of bracelet, because it reminds me of the wedding bind that is traditionally used in the world of The Three Corners. The wolf is for the Ahlen family crest, and the leaf for the Warren crest. I  liked the anchor for Sheas better than their Fish crest, because Emariya anchors herself through their gift.
The etsy shop The Gift Of The Magi has several of these bracelets for sale (I asked her to make a few of them) and you can order yours here
---